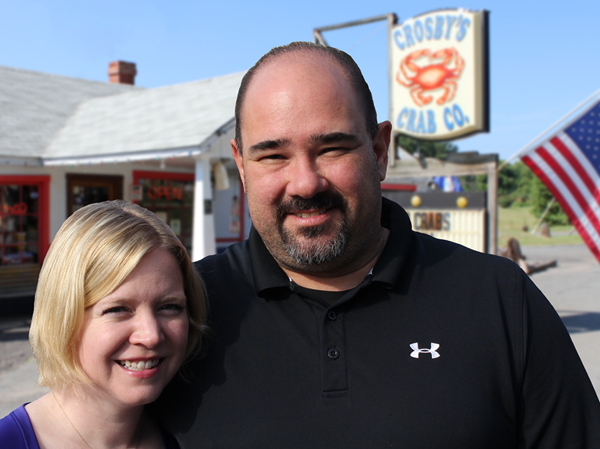 In 1980, Andy and Carolyn Crosby began hauling bushels of live crabs and fresh fish from the Chesapeake Bay in an old Volkswagon. They would set up alongside of Rt. 28 and would sell whatever they had purchased for that day. People liked their crabs so much, they found an old former gas station on Rt. 234 and turned it into Crosby's Crab Company.
The Crosby's started out small with a few steaming pots and sold the crabs either live or steamed. They had a few different varieties of local fish which were sold out of ice chests. As the area expanded, so did their business. By the mid 80's they had a larger variety of seafood as well as fresh produce.
In 1986 Robert Conner came to work for the Crosby's as a kitchen helper while still in high school. He continued to work summers during college learning more and more about the business until he finally came to work full-time as the manager in 1992.
By 1993 Andy Crosby was ready to hang up his crab-cookin' gloves and offered to sell the business to Bob. A deal was struck and Bob took over the business on July 1st.
Bob was only twenty three when he took over and was eager to make improvements to the inside as well as the outside of the store. Being so young he has a lot of learning to do but was lucky to have help from family and friends.
In 1996 Tracey came along and began her Crosby's career. Tracey and Bob hit it off and were married in 2003 carrying on the tradition of a family run business. They have been hard at work ever since building and improving the business together.