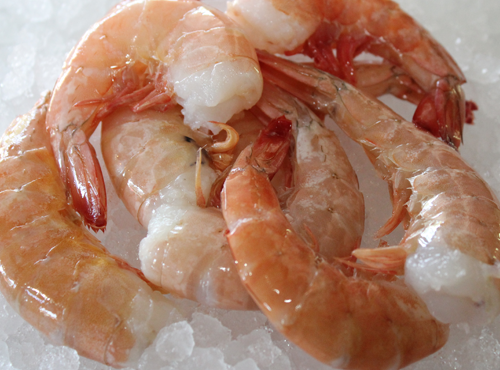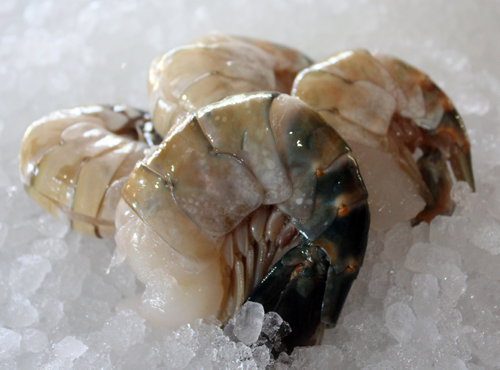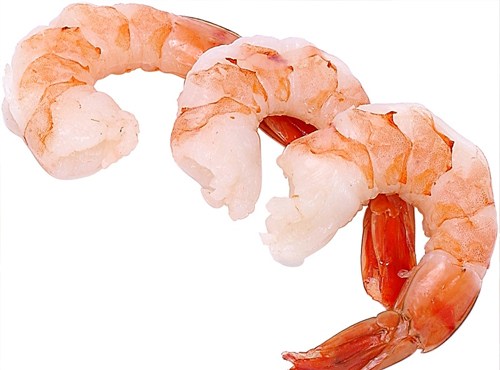 Wild Shrimp
Our wild caught shell-on pink shrimp are the most delicious on the market, sweet with a firm texture.
We offer them in 3 sizes:

• Medium: 36-40 count per pound
• Large: 21-25 count per pound
• Jumbo: 10-15 count per pound
Prawns
We offer fresh water, farm raised prawns. They come 6-8 count in a pound and have a conveniently split shell with the vein removed.
Peeled and De-veined
Shrimp that already have the vein and shell removed can be very convenient. Medium and large shrimp are in stock and ready for pick up anytime. If you want jumbo peeled and de-veined, we need notice to accommodate your request. There is an additional charge for any size of peeled and de-veined shrimp.
*All of our shrimp can be purchased raw or boiled, with or without spice.